MultiChoice Africa, a colossal media conglomerate, created GOtv Nigeria. Due to its high-caliber, gratifying, and reasonably priced services, it is frequently used and highly well-liked by TV viewers around the country. Intense rivalry from other Pay-TV service providers has been repelled by GOtv Nigeria by enhancing and introducing more alluring packages for its clients. As a result, it offers a variety of TV bundles that are affordable, including the GOtv Jolli package.
GOTV Jolli Package: What Is It?
The GOtv Jolli package is a fun GOtv bundle that provides exceptional value. This package includes a ton of channels from a variety of genres with the aim of giving users a really satisfying amount of screen time. The GOtv Jolli is made to please every member of the family.
It covers all of the main entertainment genres, including novels, sports, movies, music, and television. After going over the special aspects of the GOtv Jolli package, you'll understand why most families in Nigeria and all of Africa choose it.
GOtv Jolli Package
With GOtv Jolli Package, You can get over 82+ TV and 2 Audio channels of the best in local TV on GOtv Jolli Package,.
Read also: Gotv Subscription, Packages, Channels, and Prices in 2023
GOtv Jolli Price
GOtv Jolli cost N2,800 per month.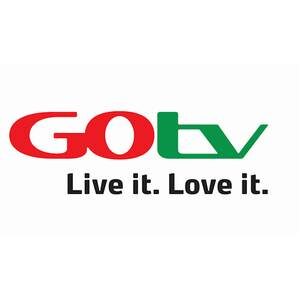 GOtv Jolli Channel List
General Entertainment Channels on GOtv Jolli
Africa Magic Family ( 2 )
Africa Magic Hausa ( 4 )
Africa Magic Igbo ( 11 )
Africa Magic Yoruba ( 5 )
CBS Reality ( 22 )
ROK 2 ( 17 )
Televista ( 15 )
E! Entertainment ( 26 )
TVC Entertainment ( 27 )
ROK GH ( 18 )
TeleMundo ( 14 )
Zee World ( 25 )
Discovery Family ( 50 )
Real Time ( 12 )
Trybe ( 97 )
Novela Magic ( 20 )
Big Brother Naija ( 29 )
WWE Channel HD ( 128 )
Movie Channels on GOtv Jolli
B4U Movies ( 24 )
TNT Africa ( 16 )
Africa Magic Epic ( 9 )
Documentary, Lifestyle and Education Channels on GOtv Jolli
Nat Geo Wild ( 51 )
Spice TV ( 10 )
Sports Channels on GOtv Jolli
SS Variety 4
SS Football
SS Blitz
News and Commerce Channels on GOtv Jolli
TVC News
Al Jazeera
Arise News
CNN International
BBC World News
NTA Parliament
NTA News24
Kids and Teens Channels on GOtv Jolli
Da Vinci Kids ( 66 )
Disney Junior ( 60 )
PBS Kids ( 65 )
Nickelodeon ( 62 )
Jim Jam ( 61 )
Religion Channels on GOtv Jolli
Emmanuel TV
Dove TV
Islam Channel
Faith
Music Channels on GOtv Jolli
AFRO Music English
Sound City
Hip TV
MTV Base
Urban TV
Local Channels on GOtv Jolli
WAP TV
Wazobia TV
Lagos TV
Channels
AIT
Silverbird
NTA International
RAVE
R2TV
Liberty TV
Galaxy TV
BCOS
RSTV
OGtv
EBS TV
Arewa 24
NTA2
BISCON tv
ITV Benin
ONMAX
ONMAX.
Audio Channels on GOtv Jolli
Wazobia FM
Naija FM