One of the GOtv bundles that offer customers more enjoyment for their money and flexible payment options is GOtv Jinja. The package is one of five offered by GOtv, a TV service owned by MultiChoice, the same company that also owns DSTV.
Given that it is designed to be extremely economical for subscribers, it is commonly used in Nigeria and other African nations. General entertainment, sports, movies, documentaries, lifestyle and education, children and teen programming, news and business, music, religious programming, local channels, and audio channels are all included in the GOtv package.
The subscription package and its twin package, GOtv Jolli, were introduced in December 2019. Having said that, the package offers a wide choice of channels to give users the most screen time. The package is intended for those with low incomes who want the best TV services.
We'll go over the features of the package so you can get the most out of it in the GOtv Jinja. Examining the channel listings for every package and the ways to upgrade
Read also: Gotv Subscription, Packages, Channels, and Prices in 2023
GOtv Jinja Package
With GOtv Jinja Package, You can get over 57+ TV and 2 Audio channels of the best in local TV on GOtv Jinja Package, .
GOtv Jinja Price
GOtv Jinja cost N1,900 per month.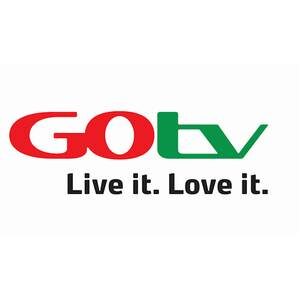 GOtv Jinja Channel List
General Entertainment Channels on GOtv Jinja
Africa Magic Hausa ( 4 )
Africa Magic Igbo ( 11 )
Africa Magic Yoruba ( 5 )
Real Time ( 12 )
E! Entertainment ( 26 )
TVC Entertainment ( 27 )
Trybe ( 97 )
Movies Channels on GOtv Jinja
Africa Magic Epic ( 9 )
Documentary, Lifestyle and Education Channels on GOtv Jinja
Spice TV ( 10 )
Sports Channels on GOtv Jinja
SS Variety 4
SS Blitz
News and Commerce Channels on GOtv Jinja
TVC News
Al Jazeera
Arise News
NTA Parliament
NTA News24
Kids and Teens Channels on GOtv Jinja
Nickelodeon ( 62 )
Jim Jam ( 61 )
Religion Channels on GOtv Jinja
Emmanuel TV
Dove TV
Islam Channel
Faith
Music Channels on GOtv Jinja
AFRO Music English
Sound City
Urban TV
Local Channels on GOtv Jinja
WAP TV
Wazobia TV
Lagos TV
Channels
AIT
Silverbird
NTA International
RAVE
R2TV
Liberty TV
Galaxy TV
BCOS
RSTV
OGtv
EBS TV
Arewa 24
NTA2
BISCON tv
ITV Benin
ONMAX
ONMAX.
Audio Channels on GOtv Jinja
Wazobia FM
Naija FM
Last Updated on July 16, 2023 by Wisdom John