Do you know the prefix that your phone number begins with? Here is a list of all Nigerian phone number prefixes, including MTN, Glo, Airtel, 9mobile, and Airtel.
Prefixes to phone numbers can be highly confusing. There are now more options than only 0803, 0802, 0805, and 0809. The population of Nigeria is so densely populated that the general numbers cannot adequately cover it.
Have you ever attempted to identify a specific number's carrier? When you need to call a certain carrier utilizing the same network, numbers like those below are quite unsettling. I've provided a list of all Nigerian mobile phone prefixes as of the time this post was published. However, a regular update must be done to include each new number prefix.
Read also: How to Check BVN on Airtel
Phone Network Prefix for MTN, GLO, Airtel and 9mobile
There are various Network providers in Nigerian and for their operation, they require a PHONE NUMBER for communication between people.
Phone Numbers requires a phone number prefix which was issued by NCC (Nigerian Communication Communications.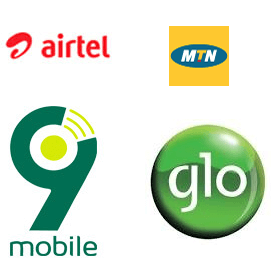 MTN Phone Number Prefixes
0803
0806
0703
0706
0810
0813
0814
0816
0903
0906
GLO Phone Number Prefixes
0805
0807
0811
0705
0815
0905
Read also: How to check NIN number on mtn
Airtel Phone Number Prefixes
0802
0808
0812
0701
0708
0902
0907
0901
9mobile Phone Number Prefixes
0809
0817
0818
0908
0909
NTEL Phone Number Prefixes
0804
SMILE Phone Number Prefixes
0702
Hope with this, you have learnt How to know the Phone Number Prefix for MTN, GLO, Airtel and 9mobile.
Please share and like below, also comment below for any problem faced or encountered